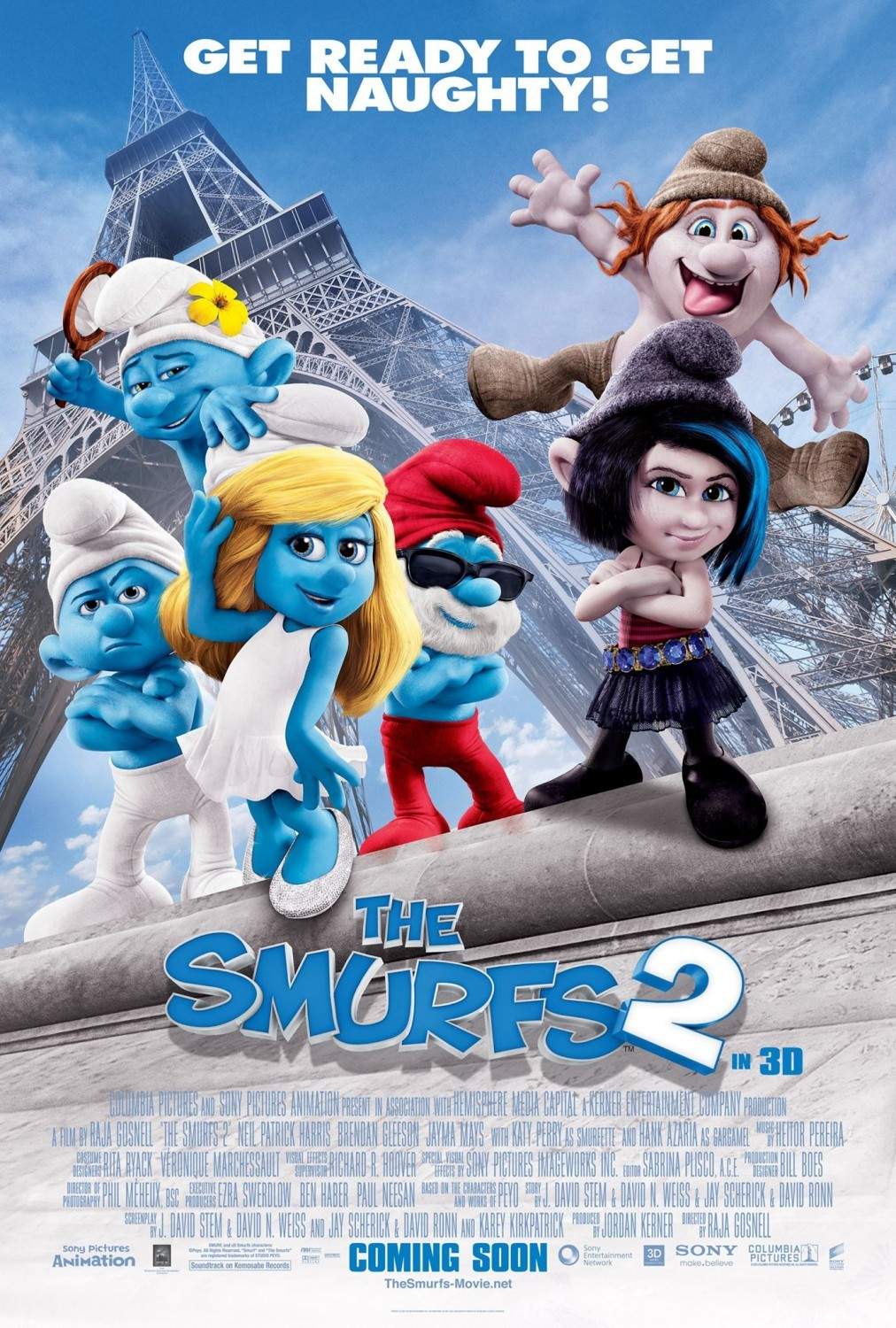 Everyone's favourite small blue people were back this year in another feature length sequel again bringing back Neil Patrick Harris, Jayma Mays and Hank Azaria as the human friends of the friendly Smurfs. The original remake of the Smurfs a few years ago was enjoyable with some comedic moments, so was this sequel going to recreate the magic?
Unfortunately, like the fate of many sequels, this film only has half the appealing charm the first one had. It's got the same caper qualities complete with a good feel message about belonging to a family and how those that love you are your family and it's not necessarily your biological one. However the jokes are just not as funny as the previous and it all gets tiresome quickly.
Even Neil Patrick Harris, Jayma Mays and the addition of Brendan Gleeson can't rescue this film. The main comedic point from the last film was Gargamel and Azrael the cat and whilst they do provide a bit, most of the jokes fall flat. This is a film that kids will probably appreciate and quite enjoy but the adults will wish they were anywhere but watching this film.
Papa Smurf: It doesn't matter where you came from. What matters is who you choose to be.